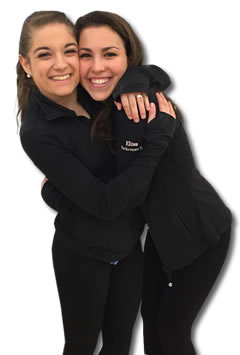 Move & Groove for Toddlers:
This class is designed for our youngest students age 18 months - 2 years old. We focus on gross motor skills, such as skipping, hopping, and basic dance moves. We teach these little ones how to take direction from a teacher, and also how to take turns with their fellow students. Mommy and/or Daddy is allowed in the classroom if necessary! No uniform required. This is a low-key introduction to our studio to see if dance is in your little one's future! Classes go month to month with no contract or long term commitment.
Tiny Dancers Preschool:
This class is for Preschool students age 2+, and includes stretching, pre-ballet, musical games, and tap to develop skills and attention spans and to teach the student how to take direction. Our Preschool instructors are all experienced professionals who specialize in teaching our youngest students in a warm, nurturing and happy classroom environment. Commitment is month to month, with an optional invitation to dance in our performance in the spring.
Pre-K/Kindergarten:
These classes are designed for Pre-K and Kindergarten students. They will build on the preschool class description and still include stretching, pre-ballet, musical games, and tap. Our program will develop tap and ballet discplines allowing students to learn technical step names and how to properly execute moves. We still focus on taking turns, listening, and taking direction from teachers.
Ballet:
The most important form of dance for proper technique, this class enhances coordination, teaches good posture and grace, and is the fundamental ingredient for all successful dancers. Click the link above for ballet intensive programs
Pointe:
For the advanced ballet student, this class is part of our Ballet Intensive Division, which is offered for the committed ballet student whose goal is to study ballet year round. Please refer to the Programs page for more information.
Jazz:
An upbeat form of dance combining technique with the latest moves from today's music. This class emphasizes good stretching and stamina, with instruction in turns and leaps.
Hip Hop:
This popular dance style includes the latest "MTV" moves, and combines it with a great workout. A less technical form of dance, the training and technique is more individual, and while performing a routine the individual personality is shown.
Tap:
An intricate form of dance with many rhythmic patterns, this class includes all types of music, from soft shoe, to swing, to jazz and African rhythms. This class develops co-ordination and is a must for any students interested in musical theatre.
Shining Stars:
This class is collaboration and extension of our Performance Team. It is designed for students age 9-15 who would benefit from having a mentor in the class to follow all year long. These students will be dancing with the Performance Team in the year end performance. One Performance Team member will be partnered with every Shining Star student upon enrollment, assisting them with everything from stretching, going across the floor with combinations and will be their mentor consistently every week in class. Classes are offered in Hip Hop and a Tap/Jazz combo class.
Lyrical:
This more up-beat ballet dance uses the performers interpretative moves, and combines ballet, jazz and drama into its performance.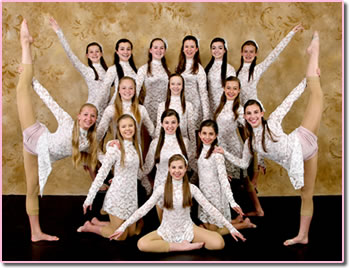 Contemporary:
Contemporary dance uses ballet and jazz platforms. It reflects the most current style of dance, using popular dance trends and techniques. We offer 3 levels in this style, Elementary, Middle School and High School.
Modern:
A free, expressive style of dancing started in the early 20th century as a reaction to classical ballet. It builds on techniques developed by dancers such as Martha Graham, Lester Horton, and José Limón, to name a few. We currently offer only an Intermediate/Advanced level.